Hi!  I'm Cheryl and I live in one of the most vibrant neighborhoods in Montreal, Quebec, Canada.  I like to write, dance, teach and create.
This site represents a smattering of some of the activities, ideas, projects and events that I've participated in over the years.
I'm documenting these occasions (and works) for personal reasons but also as a way of letting others know about my many interests.  I'm a writer, editor, teacher, performer, public speaker and creative collaborator.
Please don't hesitate to contact me for more information about hiring me to write, edit, teach, consult, coach, dance or speak at your special event.  cherylcopy@gmail.com
By the way, the amazing masked/unmasked banner image of this site is the work of photographer Randolph Graham.
Thank you for visiting!
Cheryl Williams

Dance Lessons & Performance 
Want to dance?
Need performers/teachers for a special event?
Salsa – Social Ballroom – Argentine Tango –
West Coast Swing
private classes $60/hr
self-organized group classes from $10/hr per person
reasonable rates for performances at weddings & special events

Contact me at Dance Conmigo for more information.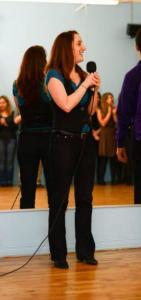 Writing, Editing, Public Speaking, Coaching
Have a project you need help with? Awesome!
I've got ideas, ability, passion, experience… and mad skills 😉
Public Speaking Skills instructor (SSMU) and mentor
McGill Toastmasters President (2015-2016)
Area 63 winner of Toastmasters Int'l Speech Contest (2016)
Professional radio advertising copywriter (4 years)
Published writer for poetry, nonfiction, short stories
Certified ESL instructor (TESL)
Contact me at cherylcopy@gmail.com if you have any questions!